<![if !vml]>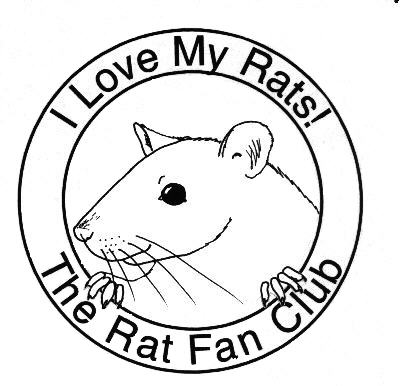 <![endif]>The Rat Fan Club
<![if !supportLineBreakNewLine]>
<![endif]>
Below are links to other pages and organizations with interesting information about rats.  Updated 2/1/18.
For websites selling rat merchandise click here.
The website at http://rat.meetup.com/ helps rat people find each other and meet.  Check it out!
The Official Rat Rehoming Network
https://www.facebook.com/groups/821846411328330/
It's a Rat's World
A great monthly rat newsletter!
520-790-1124
The Rodent Reader Quarterly
A quarterly magazine about rats and other rodents.
Keela's Reviews…from a Rat's Viewpoint
http://artistinsane.com/mils-menagerie/keelas-reviews
Mainly a home for videos and photos that focus on trust training and socialization issues.
Epicuri-Rat Fine Ratty Dining
https://www.facebook.com/epicurirat?ref=hl
Fun on YouTube
My rat Schnozzle the rat playing the piano
http://www.youtube.com/watch?v=ShUk5inVoK8
Rats doing some wonderful wonderful tricks!
A giant African pouched rat using the toilet!
http://www.youtube.com/watch?v=ieAmdixoJ4w
A rat enjoying a vigorous massage.
http://www.youtube.com/watch?v=R6TOtvo7iyI
Two rats popping balloons.  Watch how one rat runs away with the last one to keep it away from the other rat!
http://www.youtube.com/watch?v=0DcXwZhX_a0
Buddy, the Amazing Woodrat (also called a packrat), a13-minute short film
http://www.youtube.com/watch?v=XvlPSBVgYRg&feature=relmfu
Other American Clubs
American Fancy Rat & Mouse Association
Southern California
https://www.facebook.com/afrma
NARR (North American Rat Registry) an online searchable database of information...the most complete database of rats and ratteries. It keeps track of litters, DOB, date of death, health problems etc of individual rats for which the breeder or owners report.
The Pittsburgh Rat Lovers Club & Rescue
www.pittsburghratloversclub.org
Rat & Mouse Club of America
Several different chapter clubs. An excellent page with lots of helpful info and pictures of different varieties.
http://www.rmca.org/
RatsPacNW Rat Fanciers Club
A Pacific North West rat club for breeders and fanciers.
Other English-Speaking Clubs & Websites
Robyn's Rats
Rat stuff for sale in Australia, including my Rat Health Care booklet.
http://www.dapper.com.au
North of England Rat Society
http://www.neratsociety.co.uk/
National Fancy Rat Society
The first club devoted only to rats. 
Yorkshire Rat Club
http://www.yorkshireratclub.co.uk/